It's the gift to yourself that keeps on giving!
Welcome to the Glam Subscription Box.
A box of exclusive earrings automatically sent every second month with absolutely no fuss!
You can skip or cancel at any time. 
Next box ships out Sept 1st 
PLEASE NOTE: 
-You will be charged for your first box on the date that you subscribe and after that your payment is taken care of automatically on the 1st of the month that the box is being sent.  
-Express or Standard Tracked shipping options will be applied at check out.  For Collection please pay for Standard Tracked. Once collected your shipping fee will be refunded.  Your order will be ready to collect on the 1st. When you get your shipping notification email it's ready to collect. 
-Only card payments for the Glam Box subscription (no Paypal or Pay in 4). Skips or Cancellations must be made prior to the 1st of the box month otherwise your cancellation will take effect in the following month. NO REFUNDS. 
-You can modify your subscription, cancel or skip by logging into your account and choosing "Manage Subscriptions"  If you have any trouble, please contact me! glambysamwhiting@hotmail.com

NO DISCOUNTS OR COUPON CODES CAN BE USED ON THIS LISTING. YOUR SUBSCRIPTION WILL BE CANCELLED.
SUBSCRIPTION BOXES CANNOT BE COMBINED AND NO REFUNDS.
Customer Reviews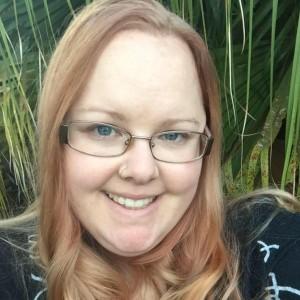 B
03/08/2022
Bonnie

Australia
Founding Member to Lifelong Member
We may only be one the first ever Glam Box right now, but I can tell you I will most definitely continue to get this for as long as it's available. The three pairs sent in the first box were all beautiful, and well thought out to cover day wear, night wear and something in between. They are a great mix of size, shapes and colours and it's an absolute steal when you break down the price. My only con to all those pros…. Having to wait two months for the next!! So excited. My gift to myself is going to make me very happy every two months. Thanks Sam!!
My Glam Earrings!
Hi Sam, so happy with all my amazing pairs of earrings I have purchased off you! Find they are so light weight that I forget I'm wearing them!! lol Love showing them off to friends here in NT. Would love to get the butterfly ones in a mystery box! Hint hint lol Cheers Leisa Conn ***
04/03/2022
Abby

Australia
First glam box!
The anticipation and excitement of not knowing what I was going to get was next level and as with all other earrings I buy from Sam I was NOT disappointed! A brand new style of earrings were included in the glam box and 2 other never before seen earrings.
04/03/2022
Anonymous

Australia
These
Loved my Glam Box. Cutest statement earrings. Fast delivery and nicely packaged.
04/03/2022
Karen H.

Australia
Best Box of surprises ever!!
The excitement was real when this arrived in my mail box, opening it was even better when it revealed the amazing Glams ever!! Thanks Sam you've done it again!!