It's the gift to yourself that keeps on giving!
Welcome to the Glam Subscription Box.
A box of exclusive earrings automatically sent every second month with absolutely no fuss!
You can skip or cancel at any time. 
Will you find the lucky Golden Ticket?!
PLEASE NOTE: 
-You will be charged for your first box on the date that you subscribe and after that your payment is taken care of automatically on the 1st of the month that the box is being sent.  
-Express or Standard Tracked shipping options will be applied at check out.  For Collection please pay for Standard Tracked. Once collected your shipping fee will be refunded.  Your order will be ready to collect on the 1st. When you get your shipping notification email it's ready to collect. 
-Only card payments for the Glam Box subscription (no Paypal or Pay in 4). Skips or Cancellations must be made prior to the 1st of the box month otherwise your cancellation will take effect in the following month. NO REFUNDS. 
-You can modify your subscription, cancel or skip by logging into your account and choosing "Manage Subscriptions"  If you have any trouble, please contact me via facebook or email! glambysamwhiting@hotmail.com

NO DISCOUNTS OR COUPON CODES CAN BE USED ON THIS LISTING. YOUR SUBSCRIPTION WILL BE CANCELLED.
SUBSCRIPTION BOXES CANNOT BE COMBINED AND NO REFUNDS.
Customer Reviews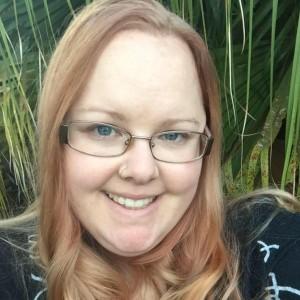 B
03/08/2022
Bonnie

Australia
Founding Member to Lifelong Member
We may only be one the first ever Glam Box right now, but I can tell you I will most definitely continue to get this for as long as it's available. The three pairs sent in the first box were all beautiful, and well thought out to cover day wear, night wear and something in between. They are a great mix of size, shapes and colours and it's an absolute steal when you break down the price. My only con to all those pros…. Having to wait two months for the next!! So excited. My gift to myself is going to make me very happy every two months. Thanks Sam!!
07/24/2023
Nahrissa H.

Australia
Glam Box
Had my first Glam Box and loved the earrings. The ladies are beautiful to deal with. Postage was fast I would highly recommend getting yourself one
03/14/2023
Melissa G.

Australia
Subscription surprises!
Love the surprise of opening the little pink box. A lovely trio of complementing earrings with a pop of positivity.
10/07/2022
Tracey T.

Australia
Little box of joy
I took a little while before subscribing to this, finally gave in and i cant be more happier with my decision. It's a little box of joy, 3 pairs of earrings that you have no idea about. Plus other little goodies. The thought that goes into these box can be seen and i loved my first box. Something for every situation and time of day. Its a ray of sunshine and a gift to myself at a great price i might add. If you are sitting on fence like i was, i say go ahead and jump on in. You wont regret it. Thank you Sam for the little box of joy every other month
06/04/2022
Melinda B.

Australia
Keep them coming!
Love the selections! I've kept some aside for Xmas presents